09/04/2021
Jordi Cruz, Carme Ruscalleda, Ferran Adrià, Laia Sanz and Rafa Nadal arrive at the Barcelona Wax Museum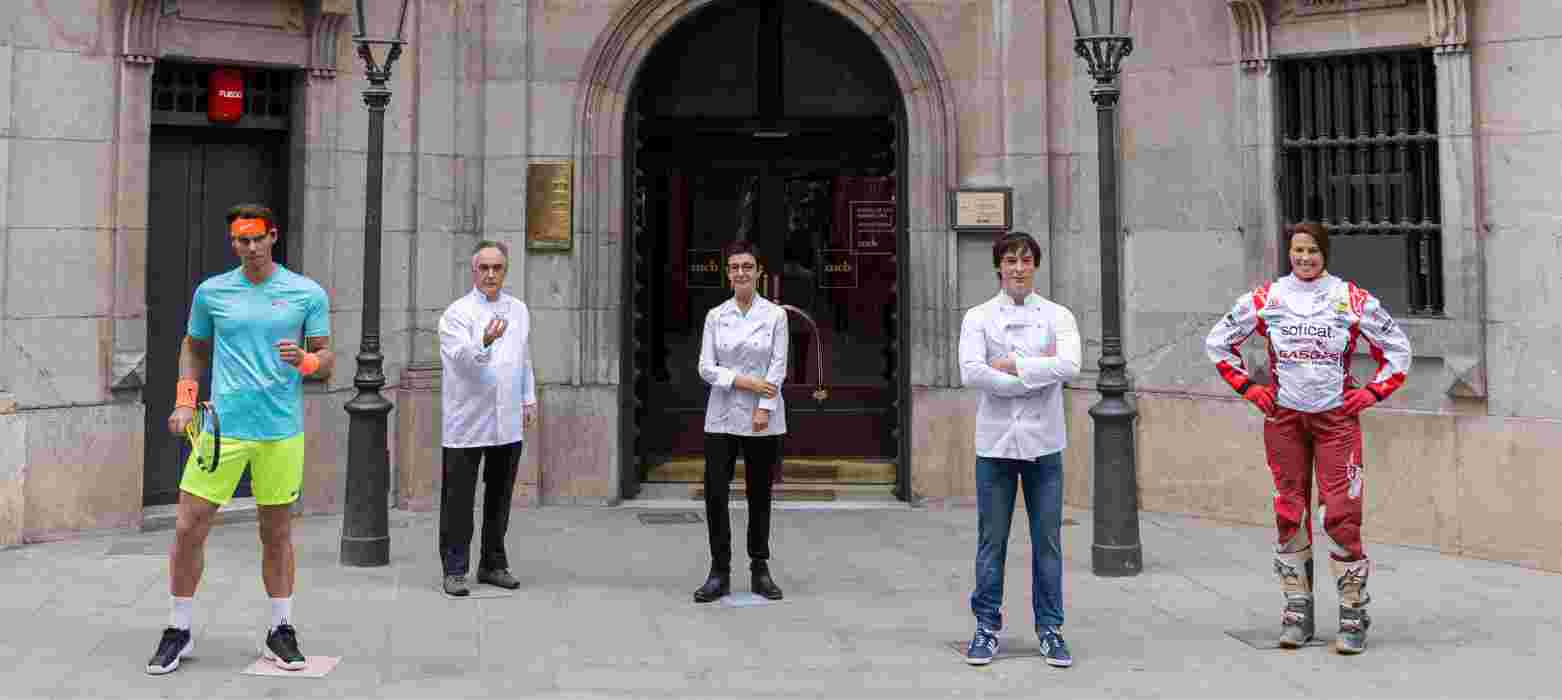 The chefs and the athletes will be able to visit it this weekend.
The Barcelona Wax Museum opened its doors on 4 December 2020 after a complete renovation. The space has 28 themed rooms, more than 150 figures and interactive technology that allows you to live an adventure with the most iconic characters from the world of cinema, sport, music, history and current affairs, among many others.
It offers a modern and innovative experience that will be constantly renewed, and proof of this is the arrival this week of five new figures.
Ferran Adrià, Carme Ruscalleda and Jordi Cruz, all three with the highest recognition in the culinary world, join the Roca brothers and Ratatouille in the Maestros de la Cocina room. The technique used to create the figures was 3D scanning, so they themselves chose the pose in which they wanted to appear, and they also gave up their chef's jackets.
In the Sports room, where there are representatives of different disciplines, the driver Laia Sanz and the tennis player Rafa Nadal arrive. This completes the world of motor racing, where Sanz joins Fernando Alonso and Marc Márquez, and the world of tennis, where Nadal joins Serena Williams.
These five new figures have been created by the artist Mike Wade, with 30 years of experience in creating realistic wax figures of celebrities and characters for wax museums, art installations and exhibitions around the world.
Download press release